Cyber Risk Management – Simplified.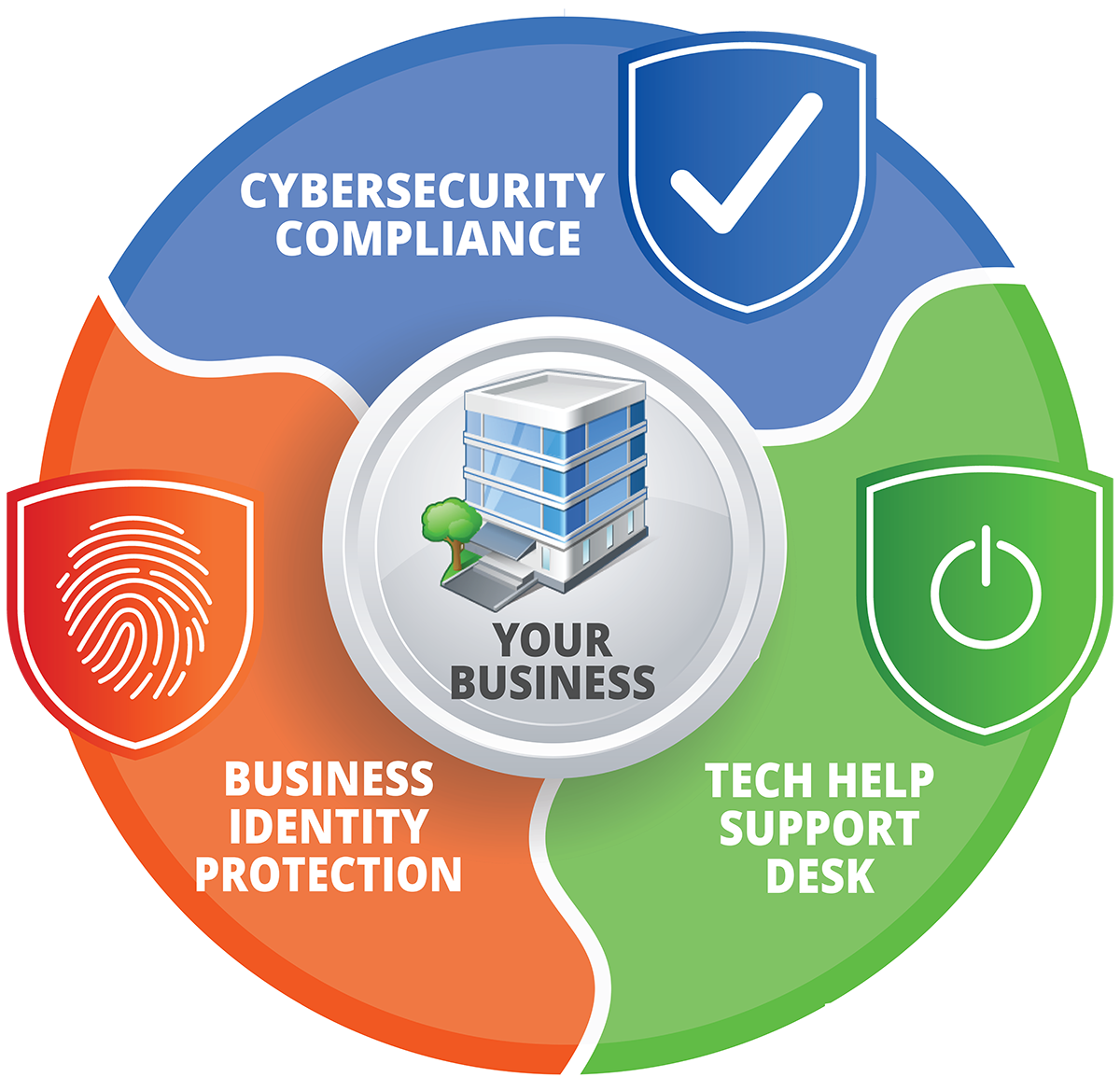 Cybersecurity Compliance & Certification
InfoSafe is a full cyber risk management program that makes it simple and affordable to protect against data breach incidents and get compliant with federal, state and industry data security requirements – including HIPAA, GLBA, NIST, ISO-27001, PCI-DSS, GDPR and more.
Breach Response Services
The cost of even a small data breach incident can be devastating. Your customers, your employees, even your reputation are at risk. Our InfoSafe team delivers immediate, cost-effective and customized data breach incident response services to meet regulatory requirements and minimize damages.

Employee Identity Theft Protection
iDefend Employee offers complete identity protection for employees and their families in an inexpensive and convenient employee benefit plan. Includes social media monitoring and regular iCare cybersecurity checkups to safeguard personal information on home computers and devices.

Tech Support Help Desk
Our unlimited iCare Pro tech support service plan gives small businesses on-demand access to our U.S. based team of trained technicians. It's the perfect solution for busy professionals and business owners to prevent and fix cybersecurity problems, eliminate computer problems that waste valuable time, and save money over the typical high cost of computer repairs.
85%
of data breaches are at small businesses.
60%
of small businesses who suffer a breach are out of business within 12 months.
56%
of businesses experience fraud every year.
Smart cyber risk management solutions – designed for small business
If you are in business today, you are at risk of cyber-attacks, data breaches, and identity fraud. We understand the challenges small and midsize businesses face in establishing and maintaining a workable and comprehensive cyber risk management plan. Our customers rely on our innovative, industry-leading solutions that make it simple and affordable to get protected against today's digital age threats.
Protect your business today.
Contact us for a free business ID theft and cyber risk management consultation.